Charitable Rollover Opportunity Prompts Donelans' Gift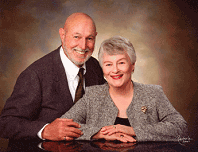 Since 2006 there have been a number of years where individuals with retirement assets in an Individual Retirement Account were able to use these funds to make a charitable impact. This opportunity did not, however, come without some caveats. Donors could give up to $100,000 from their IRA's while not having to claim a required minimum distribution as income as long as these gifts went directly from the IRA custodian to charitable organizations like Ducks Unlimited.

Patty and Jim Donelan of Fremont, Nebraska, have been involved in Ducks Unlimited for more than 50 years. They have been members, volunteers, donors, and now Major Sponsors at the Legacy level ($250,000-$499,999).

The Donelans read an article in an issue of the Ducks Unlimited magazine way back in 2006 that illustrated how easy it is to make a gift to DU through your individual retirement account. That article motivated the Donelans to give a $100,000 gift in support of Ducks Unlimited's work in Nebraska's Rainwater Basin. Over the years that this legislation has been renewed and available, the Donelans have continued to take advantage of this tax savvy approach to helping the Ducks!

Longtime waterfowlers and outdoors enthusiasts, the Donelans made their gift in honor of their 50 years of marriage and with the full support of their two sons and their families. They are pleased to join the ranks of DUs Major Sponsors and receive comfort knowing that their gift will benefit North America1s waterfowl and other species that share the same environment.

For more information about the IRA Charitable Rollover opportunity and its status for the current year, and how you can make a significant gift to Ducks Unlimited, call Chris Cole at 901-758-3763.