Flip This House...For the Ducks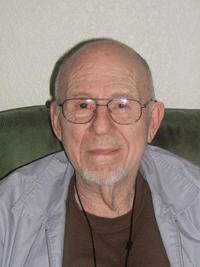 Have you ever "flipped" a house for a charity? Clyde Jacobs of Davis, California did. And he enjoyed the benefits of no capital gains on his asset, an immediate tax deduction and a steady stream of income before his death.

Jacobs worked with Ducks Unlimited's gift planning staff to turn his family home into a significant charitable gift for DU's critical conservation mission while also realizing several personal benefits.

As a lifetime waterfowler and Diamond Life Sponsor, Jacobs looked to DU when he decided to change his lifestyle by leaving his family home. He knew that his home had appreciated greatly over the years and was looking for a way to realize its value without incurring extensive capital gains taxes. Working with his advisors and Jon Rich at Ducks Unlimited, Jacobs used his home to create a Flip Trust.

"I was really pleased with how quickly DU responded on my gift. As a lifelong duck hunter, I wanted to do this for the ducks and DU made the whole process easy," said Jacobs. The Flip Trust is typically funded with an asset like real estate, land or securities. Until the asset is sold, the donor or named beneficiary receives the actual income from the trust.

When the real estate is sold, the trust flips and pays the beneficiaries the fixed percentage the unitrust is required to distribute, regardless of the income earned by the trust. This "flip" in how payment amounts are determined allows the trustee to invest the assets for growth or for income after the flip without limiting income payments. At the end of the unitrust's term, Ducks Unlimited receives the principal.

If you would like to know more about gift options, call DU's Managing Director, Gift Planning Chris Cole at ccole@ducks.org or 901-758-3763.

You may print a unitrust tri-fold brochure. The Sum of Objectives Realized or The Tax-Free Sale.