Dr. Grant Brees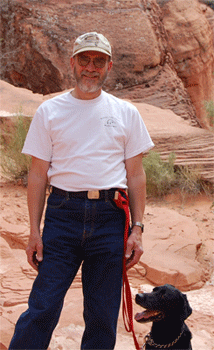 Ducks Unlimited Benefactor and volunteer Dr. Grant Brees joined the Feather Society as a Diamond Feather Sponsor with a generous deferred gift annuity. "I support DU because I want to see the land I love so much conserved for future generations. DU has an excellent track record of spending dollars efficiently," said Brees. "It's wonderful to work alongside other individuals who have the same goal in mind. Also the tax-saving benefits of this gift have been an extra bonus!"

As a Ducks Unlimited volunteer for more than 25 years, Brees is committed to giving back to what he enjoys most - waterfowl hunting and working the land on his farm.

The Deferred Gift Annuity plan is one of the most popular life-income giving plans available. With a minimum of $10,000, you can set up a deferred gift annuity that offers an immediate charitable tax deduction and a guaranteed lifetime income for you or your beneficiaries. If appreciated assets are used to set up the annuity, you may also bypass a portion of the capital gains tax.

Ducks Unlimited is pleased to partner with Dr. Brees to protect waterfowl habitat and support conservation efforts in North America. For more information about how you leave a similar legacy, contact Chris Cole, Managing Director, Gift Planning at ccole@ducks.org or 901-758-3763.